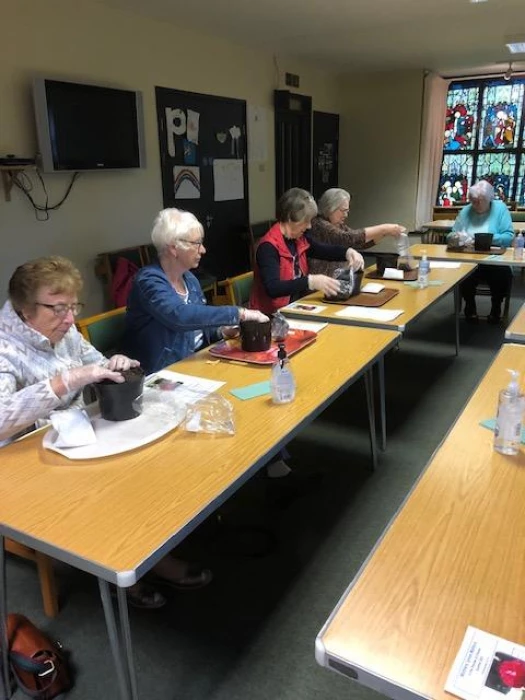 St Chad's Mothers' Union members enjoyed being together again for a time fellowship at their recent bulb planting afternoon. For each bulb planted, a prayer was read from the Mothers Union 2021 prayer diary, followed by a short time of discussion and reflection.
Some questions asked were:
Can you imagine not being able to rest; always being on edge?
Which teacher do you remember?
When or where do you feel at peace?
Wouldn't it be amazing to have a breakthrough in understanding dementia.
Their final prayer was:
"Make us ever ready, Lord, to follow in your footsteps whatever the cost to ourselves. Help us to daily take up our cross with joy, walking in faith, wherever you may lead."
Amen