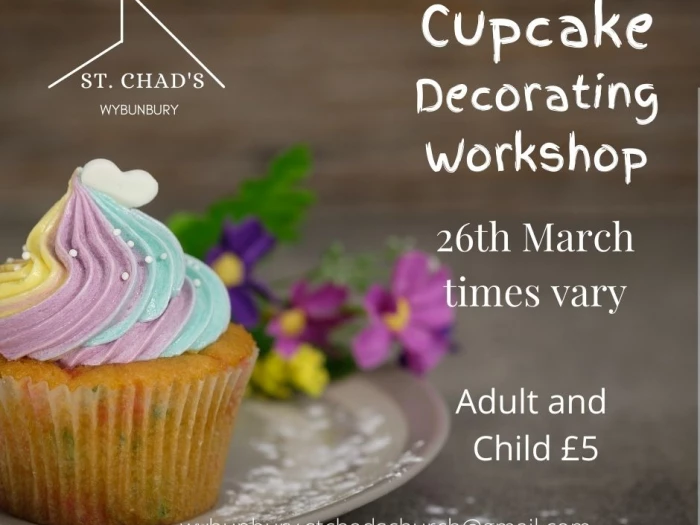 Churches have experienced a real financial deficit over the lockdown period and this year we're putting extra efforts into fundraising. To kick it off, we warmly invite you to attend our first family fundraising event of the year, organised by our friends at Wybunbury Delves School
On Saturday 26th March we are holding a Mothers Day celebratory cupcake decorating workshop in the church hall. This will give the children an opportunity to experiment with designing a cupcake of their choice while the grown ups enjoy a drink and piece of cake.
The cost is £5 for an Adult and child which includes drink of choice (fizz/tea/coffee/soft drink) and cake for adult, cupcake decorating and soft drink for child. £3 per additional child or adult. Please pay cash on the door.
Time slots available:
10am – 11am
11am – 12am
2pm – 3pm
3pm – 4pm
For booking please contact the Wybunbury Delves office,  office@wybunburydelves.co.uk,  or call 01270 841302. For multiple booking for siblings, please book as a family all in one session.
Please let us know if you have any allergies that we need to cater for by emailing reception@wybunburydelves.co.uk.