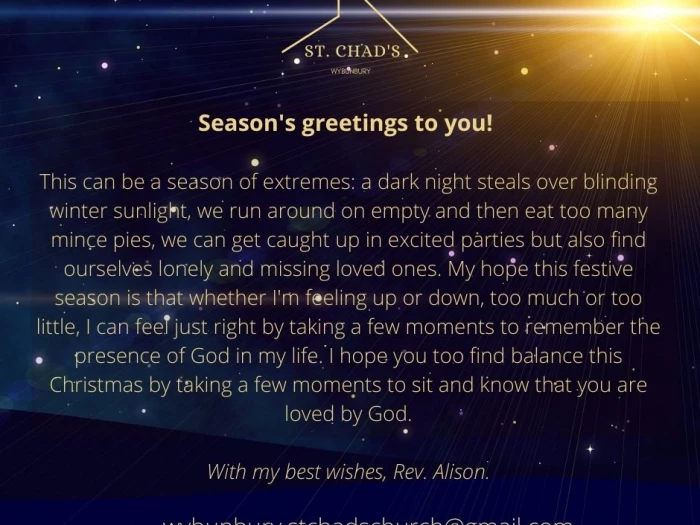 Rev. Alison writes.......
Season's greetings to you! 
This can be a season of extremes: a dark night steals over blinding winter sunlight, we run around on empty and then eat too many mince pies, we can get caught up in excited parties but also find ourselves lonely and missing loved ones. 
My hope this festive season is that whether I am feeling up or down, too much or too little, I can feel just right by taking a few moments to remember the presence of God in my life. I hope you too find balance this Christmas by taking a few moments to sit and know that you are loved by God.
With my best wishes, Rev. Alison.